The installation of a hot tub is a significant investment in your home, health and lifestyle. To keep your hot tub operating at peak condition 24/7, routine maintenance is extremely important.
Why Book Hot Tub Service?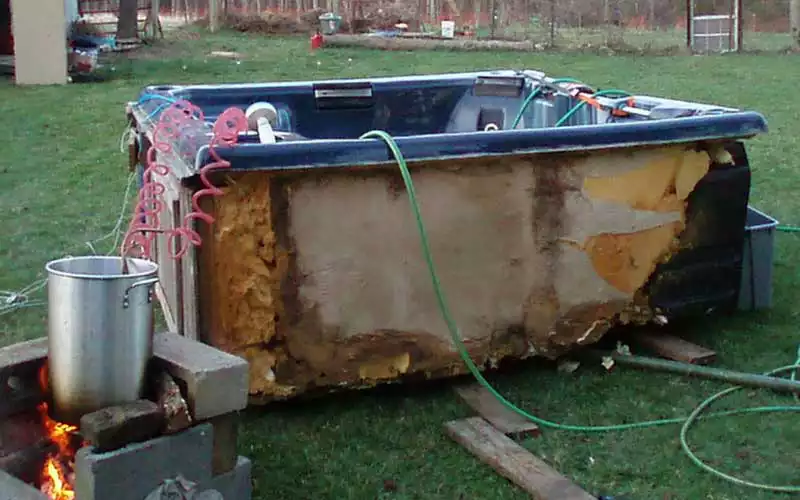 How our customers often feel BEFORE having us handle their hot tub service and repair.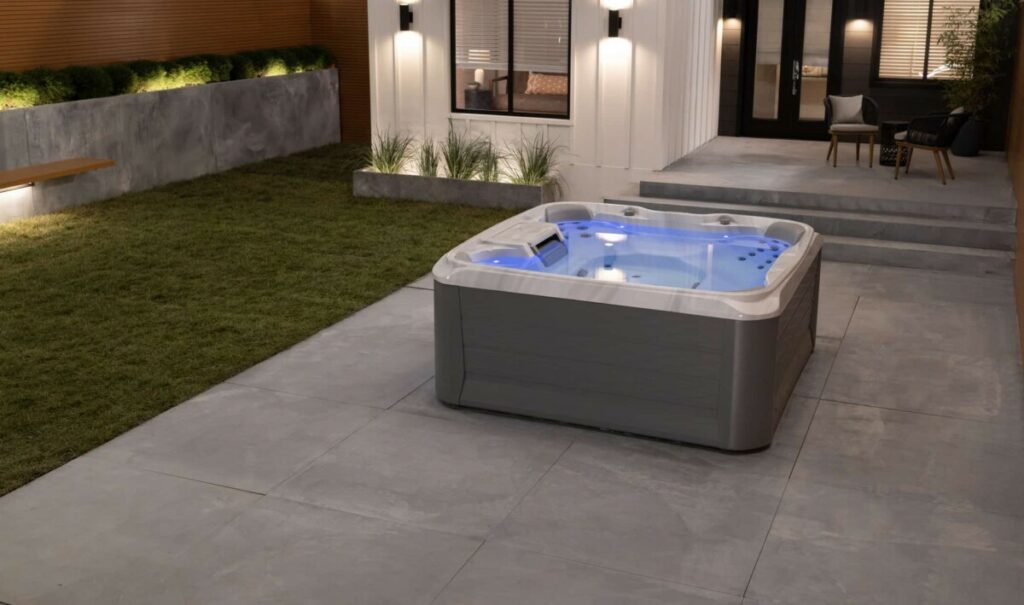 How our customers often feel AFTER having us handle their hot tub service and repair.
It's a beautiful Friday night. You have your bathing suit on, towel ready and a drink in hand. You walk out to your tub and push the on button for the jets, you put your foot in the hot tub and… it's ICE COLD! You think to yourself "OH $…."

You wake up early on Saturday morning to fix the tub issue. You hope to get it done in an hour or two, so you can have breakfast with your family. You run into an issue that you don't have the knowledge to fix, leading to a quick Google search. Once you figure out what you need to know, you realize you're missing the proper tools to properly repair the spa. But, You have a tool you think will work so you try it, even though you're being very careful, you get frustrated and accidentally strip or break something that you know is going to be an expensive pain to fix. You get halfway through the project. It's getting hot out. Before you know it, it's late afternoon, your entire Saturday has passed and your hot tub still isn't working.
After discovering the problem, you leave a message with your local hot tub service experts. They contact you to discuss the issue and schedule an appointment, then visit your home and fix your hot tub. That's it! On Saturday instead of waking up and getting frustrated at your hot tub, you sleep in if you want to because someone else is going to take care of that hot tub issue. You spend the day with your family, taking time to relax and enjoy the quality time. You look over at your hot tub with a smile, knowing that it will be fixed within the week and you won't need to lift a finger!
That's why we're here. We give you your Saturday back. Because we know you only get 52 a year!
With years of experience in hot tub maintenance and warranty-covered repairs, our team is more than qualified to complete the necessary repairs.
We can inspect your spa to find the issue, order the hot tub parts from a trusted source, and then complete the repair in a quick and efficient manner.
Atlanta Hot Tub Center offers: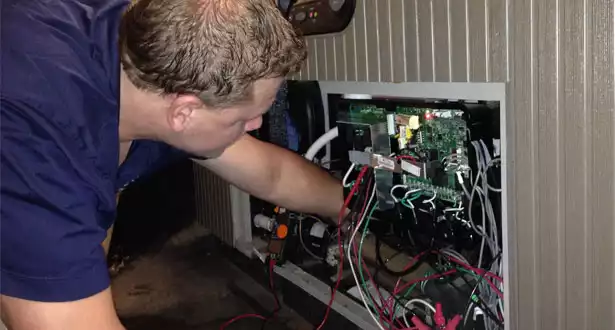 Full-Service Hot Tub Maintenance and Repair
You'll take pleasure in a full-service hot tub maintenance and repair experience. We gladly provide cleaning, maintenance and repair services for most hot tubs and spas.
You'll enjoy the peace of mind that our technicians go through extensive training before performing a full inspection and repair of your hot tub. Atlanta Hot Tub Center also offers a drain and clean program including quarterly maintenance visits to keep your spa running beautifully for years to come!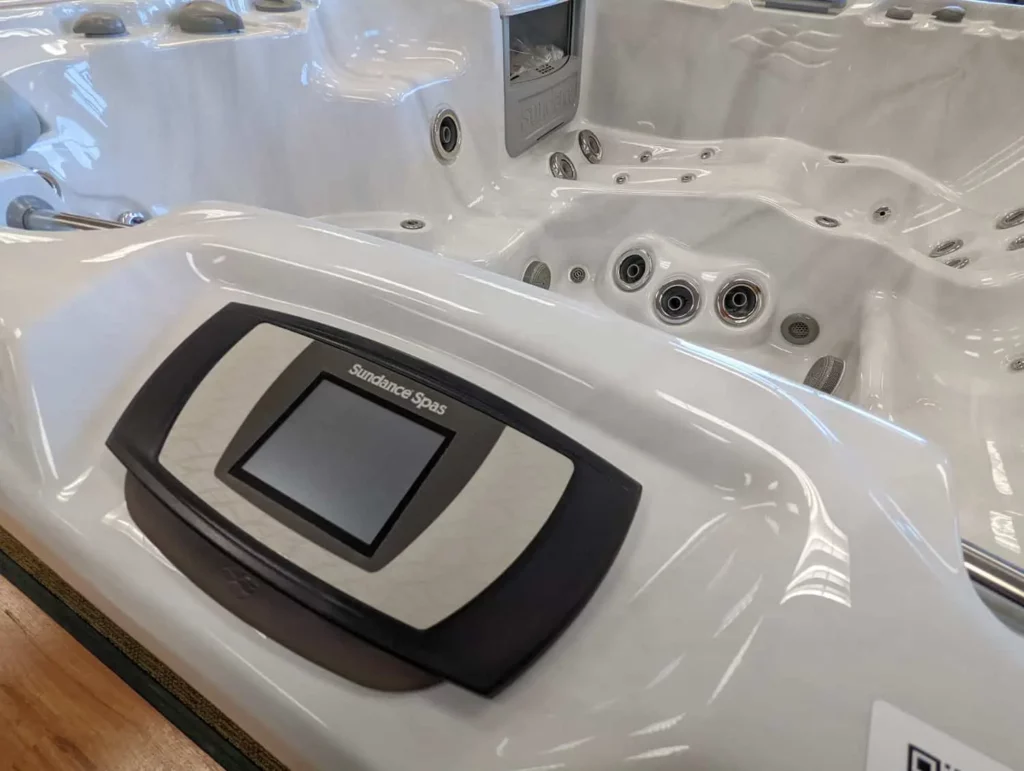 The service team at Atlanta Hot Tub Center can get your hot tub up and running as quickly and cost-effective as possible. We are committed to providing the highest level of hot tub service and customer satisfaction to all of Georgia.
Our team of experienced and knowledgeable service technicians are here to help. We will work with you to assess your spa and ensure it's running efficiently, in no time at all!
We specializes in Hotspring, Jacuzzi, Sundance and Caldera and work on all spas out there.
Atlanta Hot Tub Center is the only one in Georgia to offer a full ONE YEAR WARRANTY PARTS AND LABOR for all service calls. We stand behind our work!
We keep a detailed profile of your spa so warranty is a breeze!
A top tier technician is a certified factory trained technician that can work on any hot tub brand. Your benefit is we only employ top tier technicians. We believe you deserve a well trained technician!
You see, we are the only service company that offers a 25 point inspection. Not only will this give you the shape and working order of your hot tub, but it will let you know if there is going to be a future problem. We want to fix it right the first time!
Nothing worst then waiting for service. We understand you're busy. Atlanta Hot Tub Center will call you first thing AM on you scheduled appointment day, let you know what time we will be on site. You won't have to wait on us!
After we have completed the service or repair, our team will take time to clean the area where the work was performed. You should never have to clean up after a job. Sit back, relax and let us handle the rest!
At Atlanta Hot Tub Center, we are dedicated to providing our customers with an exceptional experience – every time. Any cussing or unprofessional behavior on your property will result in free service.
You always receive the highest quality of parts. Backed by the largest warranty available. We want to fix it right the first time!
We're proud to offer hot tub service programs to serve you better. Based on the program that is best for your family and lifestyle, you can enjoy a number of benefits! From free chemicals and aromatherapy essentials, to the installation of accessories, covers and more. We're also proud to offer full chemical support services! If you have any trouble with your chemicals or the water isn't crystal-clear, we will send exactly what you need to get the job done right.
From quarterly water changes, regular hot tub water testing and guidance when you need it most, there are many benefits to working with our team at Atlanta Hot Tub Center! For more information about the service programs available to you, get in touch with us today.
We take immense pride in the products and service that we offer to each person that walks through our front door. Greeted with a smile and treated with the utmost respect, we value the relationships built with our customers. Here are some of the things that they had to say about their experiences with us.
"You cannot beat the service and their pricing. If you have a spa, these are the guys to call! I only gave them 5 stars, they should have received 10!"
"Brian was very professional, completing all necessary repairs. His communication skills and prompt arrival as promised are something hard to find in the Atlanta area."
"Look no further for the best Spa service and maintenance company that serves the Atlanta area. Brian Johnston and his crew are super nice, knowledgeable honest and extremely dependable."
For a FREE phone consultation and quote
Whether you're looking for routine hot tub maintenance or need a repair, our experts are here to help. Complete this form to have a member of our team contact you for scheduling your next appointment.