Save More with a Membership!
Drain and Clean Explained
Most companies just come out and drain and refill your spa. They might even lightly scrub it. At Atlanta Hot Tub Center, we know that's not enough or sufficient. That's why we fully detail and clean your hot tub using special products, made just for hot tubs!
What should you expect from your drain and clean appointment? Each appointment takes toughly two to two and a half hours to complete, which you don't need to be home for. So long as the technician has easy access to everything they need, including the spa and power supply. How much your appointment costs and what is included depends on the package you select.
The drain and clean program is designed for automatic scheduling. You will receive reminders leading up to your appointment and a notification letting you know when a technician is on their way to complete the service for you!
We first use a special chemical that cleans the inner plumbing. This gets rid of all the build up and bacteria in the inner plumbing. Then using a commercial vacuum; we suck out the inner plumbing and every ounce of water in the spa. Next, we use a special commercial cleaner to scrub down the entire spa. We condition the siding using a special SPF product to protect against the sun. We use a special acid based cleaner to clean the filters. This gets rid of all the contaminants and bacteria that grows on the filter.
For your hot tub cover, we use a cover cleaner and dry it off. Then for the finishing touches, we use another SPF product to not only protect against the sun, but also to condition it. This will help to ensure that it lasts for many years to come. We completely fill the spa back up with water and balance the chemicals, leaving you ready to go hot tub!
What's included in your drain and clean appointment depends on the package that you select. All of our packages include the following:
We're happy to provide our customers with chemicals at each drain and clean appointment. We supply roughly four months' worth of chemicals, or enough to last until the next drain and clean appointment.
Your chemicals will include: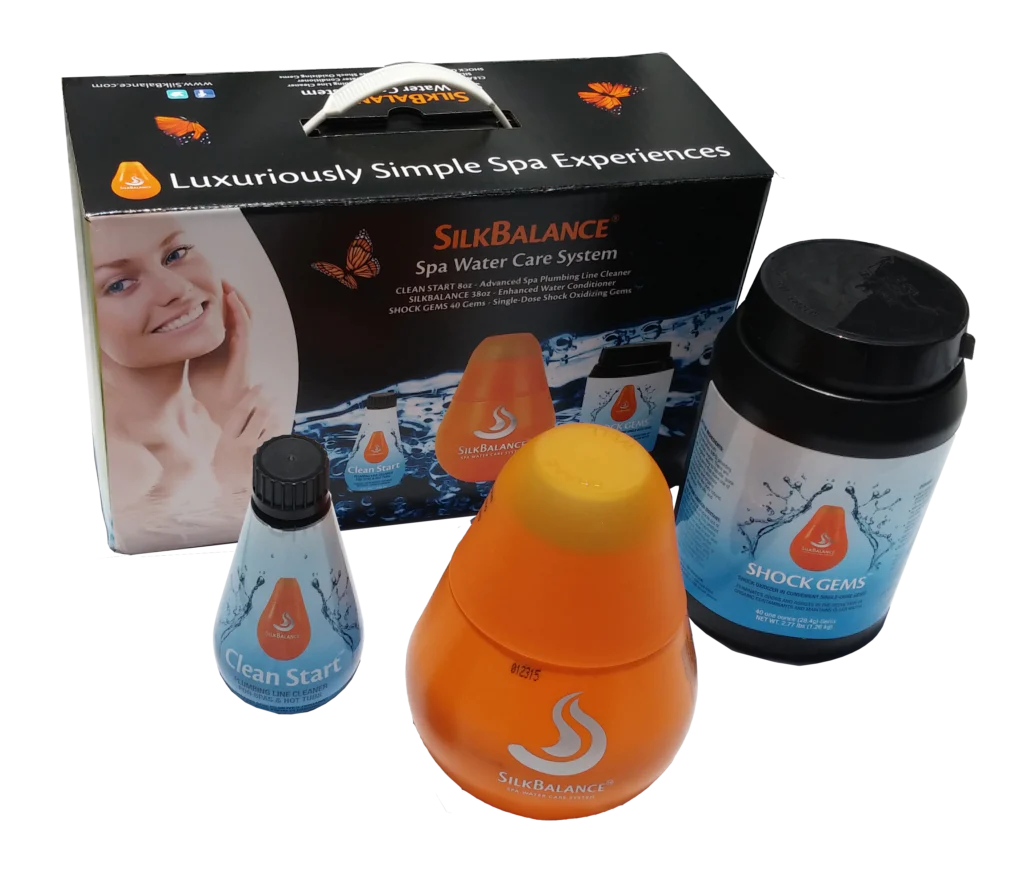 Whether you're looking for routine hot tub maintenance or need a repair, our experts are here to help. Complete this form to have a member of our team contact you for scheduling your next appointment.