Elevate Your Wellness with Infrared Saunas
Atlanta Hot Tub Center specializes in offering a curated selection of infrared saunas for your wellness needs. Our saunas are designed to provide relaxation, detoxification, and rejuvenation. When you're ready to take the next step in your wellness journey, contact us for pricing information and find the perfect infrared sauna. Your path to relaxation and rejuvenation begins here – contact us today!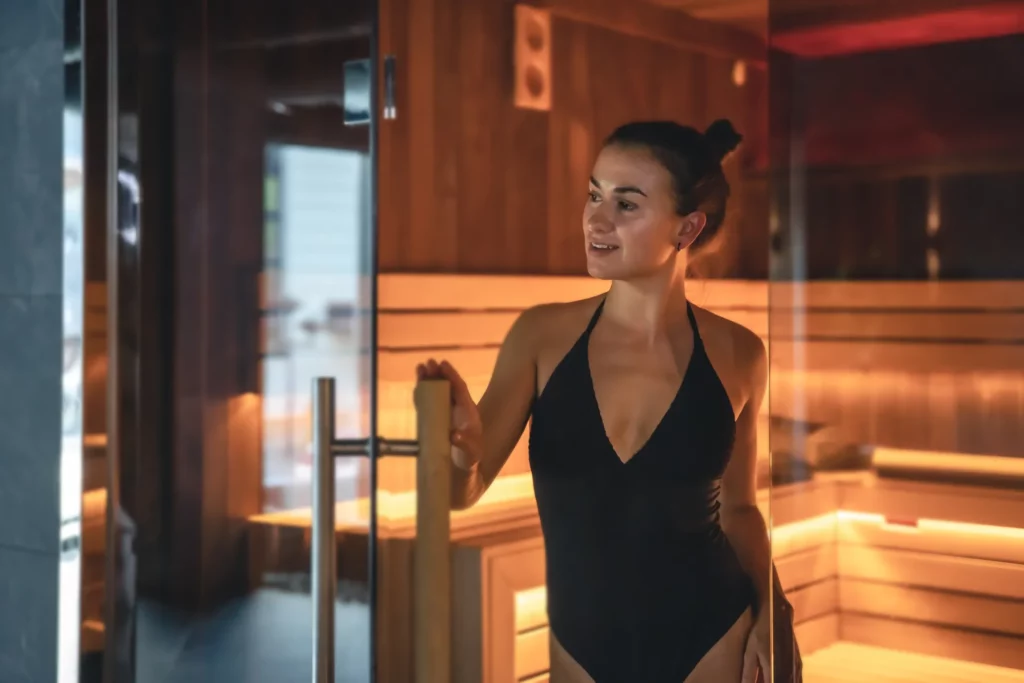 Why do you want to purchase a Sauna? Let us help!
The Life-Changing Benefits of Infrared Saunas
Scientists have long established that these waves are beneficial to the human body because they are easily absorbed, stimulate the lymphatic, immune and cardiovascular systems and help remove toxins. Backed by 21 years of engineering innovation, we invite you to view our full range of infrared saunas that are crafted using only the finest Western Red Canadian Mahogany.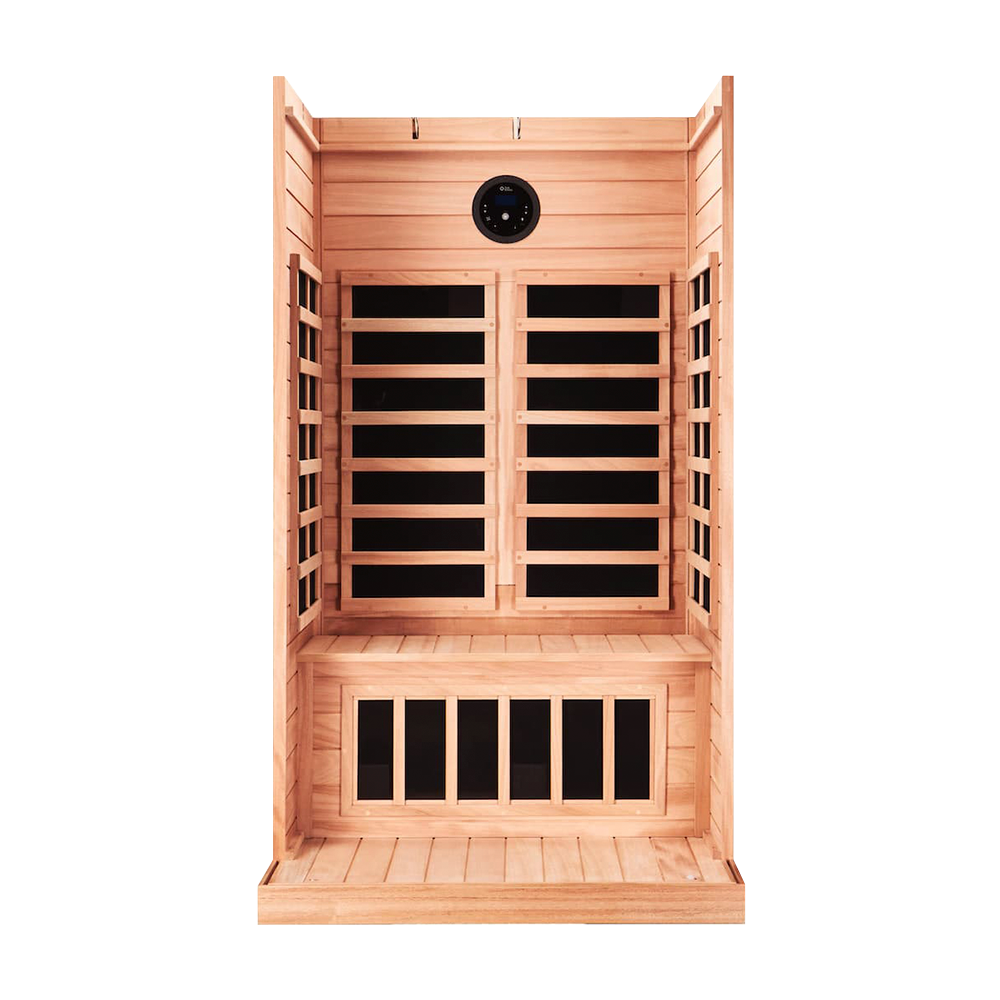 Cutting-Edge Technology
Sun & Soul Saunas utilize cutting-edge technology to create a sauna experience that is second to none. Our saunas are equipped with advanced features that make them stand out in the market, ensuring a superior and effective wellness experience.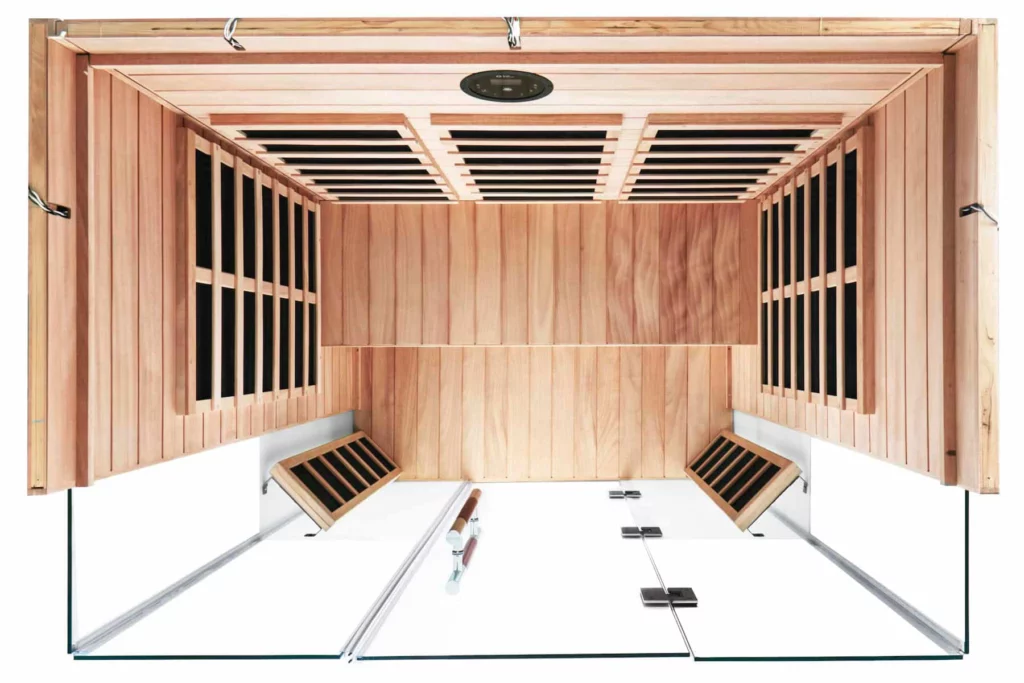 Customized Comfort
At Sun & Soul Saunas, we understand that one size does not fit all. Our saunas are designed to offer a personalized experience tailored to your unique preferences. Whether it's the temperature, duration, or specific wellness goals, you can customize your sauna session for optimal comfort.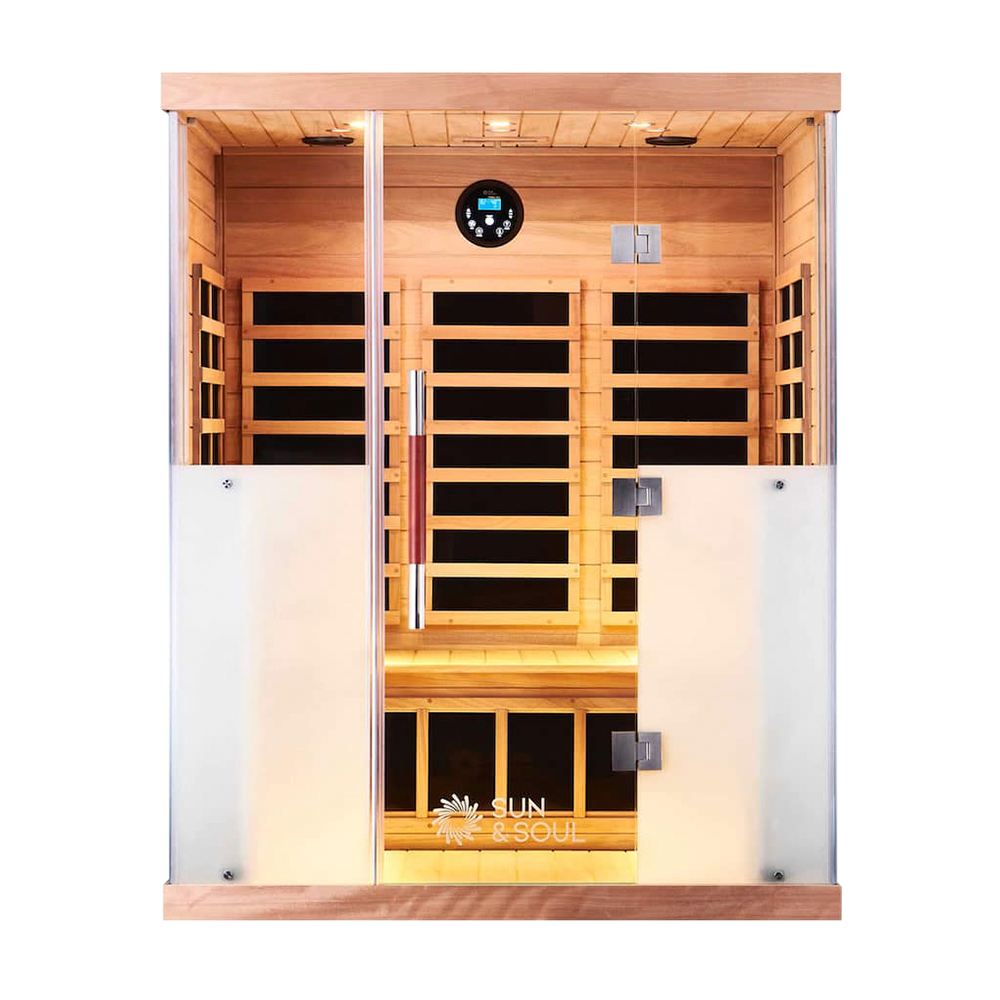 Expert Craftsmanship
Crafted with precision and expertise, Sun & Soul Saunas are the result of meticulous craftsmanship. We take pride in our commitment to quality, using top-notch materials and adhering to the highest manufacturing standards to ensure your sauna is a long-lasting investment in your well-being.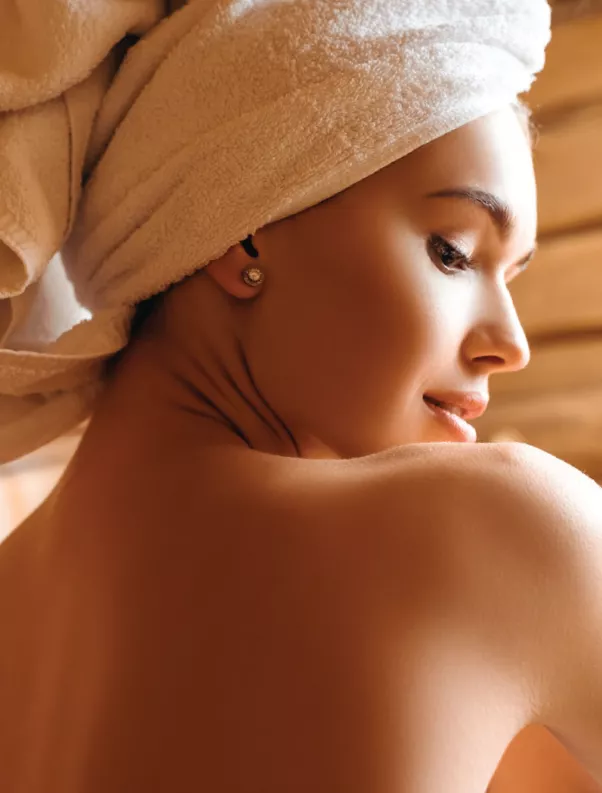 Wholesome Relaxation
Stepping into one of our saunas means entering a world of wholesome relaxation. The experience promotes not only physical wellness but also mental tranquility, allowing you to find your balance and recharge.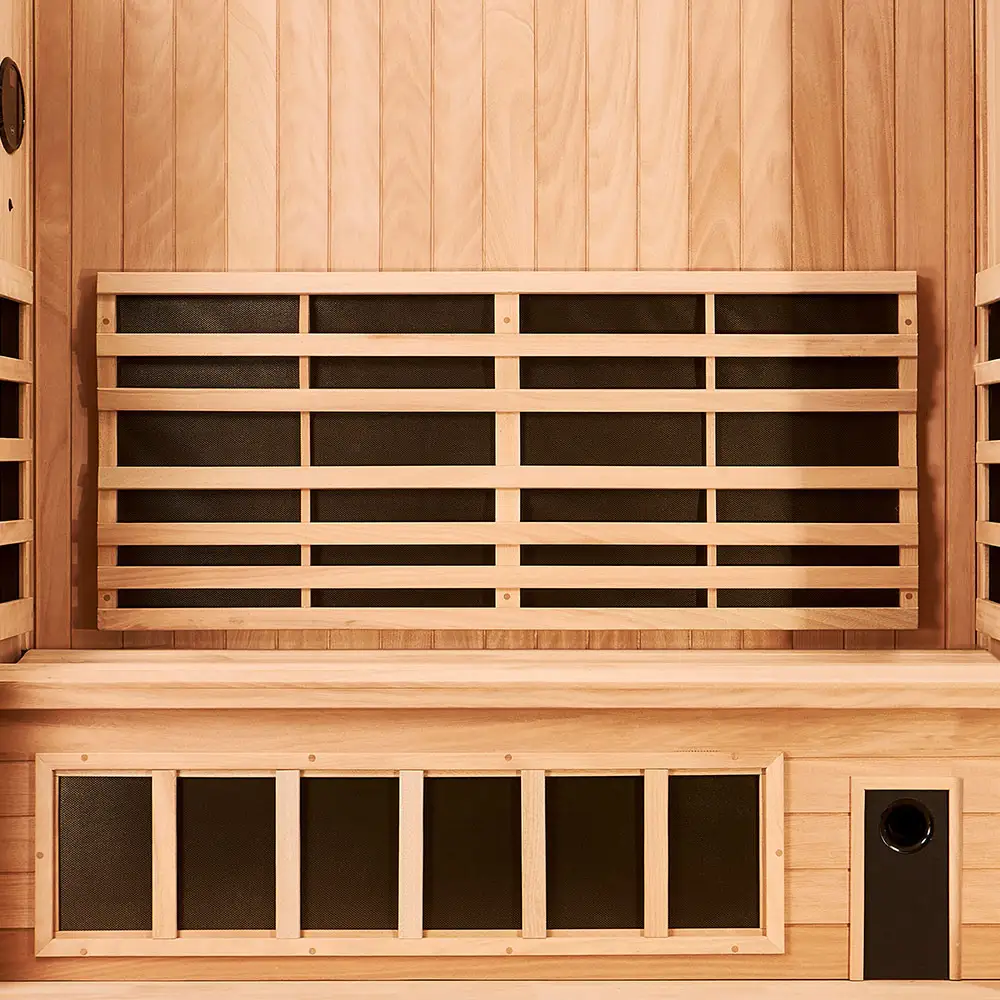 Efficient Space Saver
We understand that space can be a premium in today's homes. Sun & Soul Saunas are designed with efficiency in mind. They are compact and space-saving, ensuring you can enjoy the benefits of a sauna without sacrificing precious room in your home.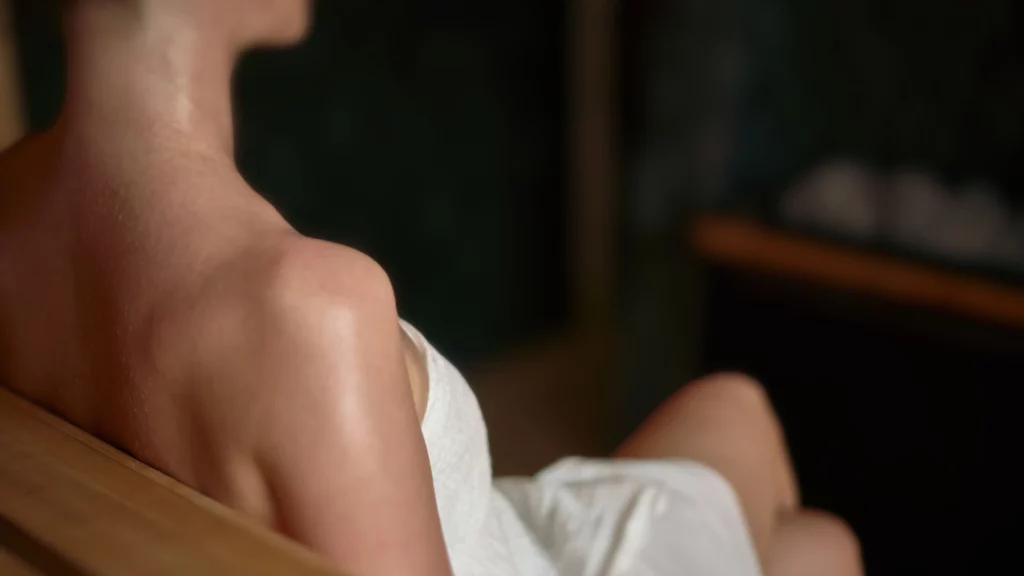 Comprehensive Wellness
Sun & Soul Saunas are more than just a luxury; they are a cornerstone of comprehensive wellness. From promoting detoxification and soothing muscle tension to enhancing skin health and overall vitality, these saunas provide a holistic approach to well-being that can positively impact your quality of life.
Choosing the Perfect Infrared Sauna for Your Lifestyle
Choosing the perfect infrared sauna for your lifestyle is a personalized journey that we're here to guide you through. At Atlanta Hot Tub Center, we understand that no two individuals are alike, and your wellness needs are unique. Our expert team is dedicated to helping you find the ideal infrared sauna that aligns with your preferences, space, and wellness goals. Whether you seek a compact option for small spaces or a larger sauna for the whole family to enjoy, we'll work with you to ensure your sauna complements your lifestyle seamlessly. Let's explore the possibilities together and tailor your infrared sauna experience to fit your life perfectly.