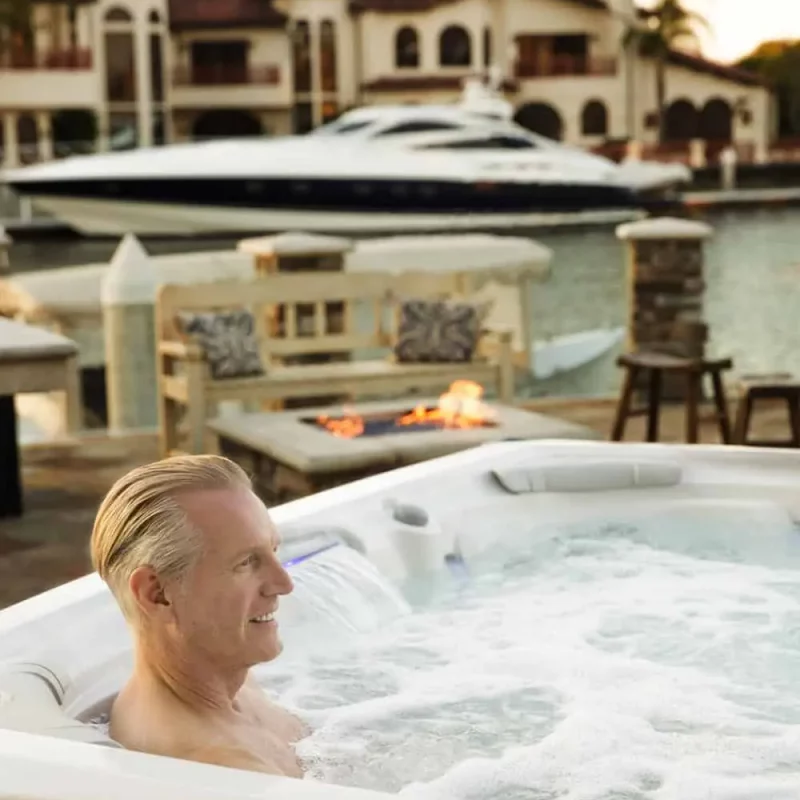 Wish for Our Heroes Mission:
WISH for OUR HEROES (W4OH) is a national 501(c)(3), dedicated to assisting the men and women of the United States active-duty military, and in some cases, Veterans.
Military life is difficult – men and women selflessly serve our nation, while working for little pay, putting their lives on the line, and dealing with the secondary affects that can tear families apart. WISH for OUR HEROES wanted to provide resources to the "average" military member, in order to make their deployments a little easier, and to improve the quality of their family lives while home or during deployment.
WISH for OUR HEROES started with the goal of providing one wish for every deserving military member. There are no requirements. The priority is to always grant basic needs or emergencies first – anything from putting food on the table to assisting with car repairs, home repairs, baby supplies, clothing, etc. When basic needs are met, W4OH also enjoys providing fun things like sending the troops to athletic events, sending them on vacation to get re-acquainted after deployments, meeting celebrities and more. You can view a sampling of some of the wishes WISH for OUR HEROES has granted by viewing the news pages or visiting the wishes page. – www.wishforourheroes.org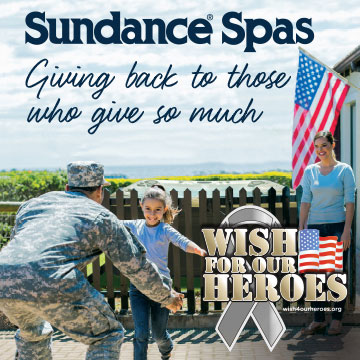 Hot Tubs 4 Heroes – Atlanta Hot Tub Center
The Hot Tubs for Heroes program provides hydrotherapy spas to wounded and injured veterans across the country, thanks to Sundance® Spas and its local dealers including Atlanta Hot Tub Center.
This is Brian from Atlanta Hot Tub Center. I have some exciting news. We've had a great year this year. We've sold a bunch of spas. Sundance and Atlanta Hot Tub Center is going to donate a hot tub through Wish For Our Heroes. Let me first off, start off by saying to all our veterans, thank you very much for your service. Secondly, this is no ordinary hot tub it is a $15,000 Sundance luxury hot tub package. The Sundance hot tub will come with cover, cover lifts, steps, delivery, installation and chemicals. We're even going to run the 220 electrical line. This is a start to finish professional set up and installation and we are committed to doing this every single January.
This is something we want to do every single year. Wish for Our Heroes are accepting applications as of right now. If you could please click the link below, it will take you to the Wish for Our Heroes website where you can fill out the application. Ultimately Wish for Our Heroes will choose the veteran that is in need of hydrotherapy. They make the final decision. Please share this with your friends. Share this with your neighbors. Share this with your family. We are looking for one deserving Veteran in the Atlanta are in need of hydrotherapy. Thank you.
Once Wish for Our Heroes find a candidate, They will send us the veteran's contact information, so we can move to the next steps. Next steps are:
Site Inspection where Hot tub will be located
Order the Spa
This will be a start to finish set up and serviced by our professional team here at Atlanta Hot Tub Center.
Look forward to hearing from you. We got you covered and good to go when it comes to Hydro Therapy and Hot Tubs. Again thank you for your service.
Brian,
Atlanta Hot Tub Center
"You cannot beat the service and their pricing. If you have a spa, these are the guys to call! I only gave them 5 stars, they should have received 10!"
"Brian was very professional, completing all necessary repairs. His communication skills and prompt arrival as promised are something hard to find in the Atlanta area."
"Look no further for the best Spa service and maintenance company that serves the Atlanta area. Brian Johnston and his crew are super nice, knowledgeable honest and extremely dependable."