Giving Back to Those Who Give So Much
Are you a veteran living in Atlanta? Could you benefit from healing hydrotherapy?
Our team at Atlanta Hot Tub Center is giving away a hydrotherapy hot tub to a local veteran in need. Learn more and apply today!
Why you MIGHT want to buy a hot tub from Atlanta Hot Tub Center?
We're in business to be of service to you.
Why choose Atlanta Hot Tub Center? There is one reason: EXPERIENCE! Meet the owner of Atlanta Hot Tub Center, Brian Johnson. Brian started his journey sweeping floors for a local hot tub company, quickly working his way up the ranks and learning everything there is to know about the spa business.
We've got the manpower, so you don't have to worry about a thing. With Atlanta Hot Tub Center, you always have the entire team at your hands. Shopping for and owning a spa is made easy, with the right people on your side.
The Brands We TRUST and PROUDLY Specialize In: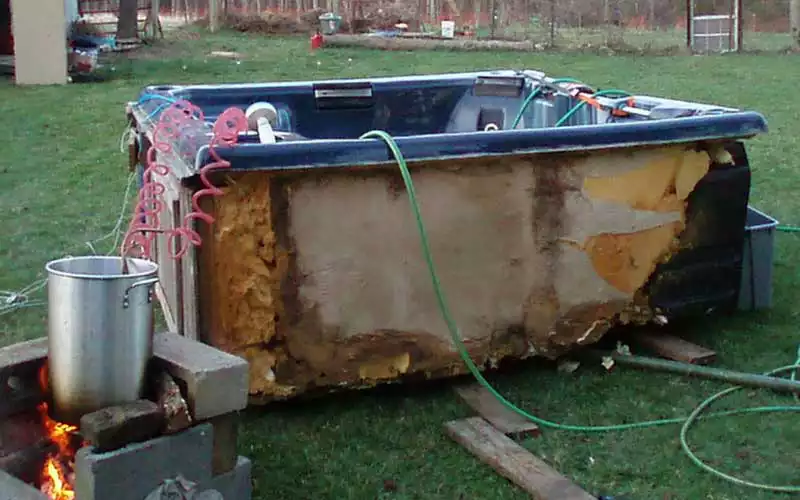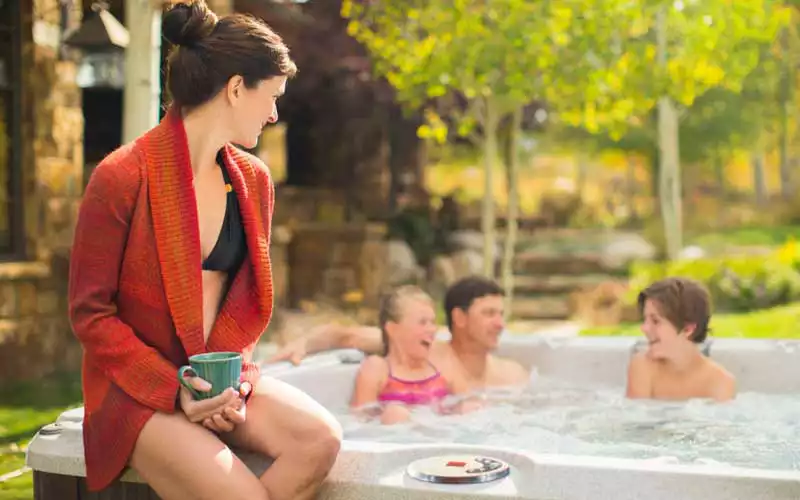 Service and Repair?
We Have You Covered.
LOVE your hot tub? But don't want to service it yourself?
Well then, you're going to love our full-service hot tub maintenance and repair. Because that's exactly what it is, FULL SERVICE! We do all the hard work, so you don't have to.
Our technicians go through extensive training before performing a full inspection and repair of your hot tub. Atlanta Hot Tub Center also offers a drain and clean program that includes quarterly maintenance visits.
See? We really do handle it all!
Maintenance. Service. Repair. It's a SERIOUS business!
Our guess is, you didn't get your hot tub or swim spa because you were super excited about maintaining it. If you're like most happy spa owners, you got it because you love having a great space for yourself or your family to relax. Especially at home!
Well, we have news for you! The key to really enjoying your hot tub or swim spa, and we mean really enjoying it, is maintenance. Yup, that's right. With most major investments, it's going to need some TLC from time to time. Whether that's cleaning the water or doing a repair, these tough jobs are essential. And honestly, best handled by a professional.
We get it, that's why we're here
But, why is service and repair so important? Well, not only does this professional care keep your hot tub safe, enjoyable and always ready to use, but it can also help it last longer. And after all the hard work you put into choosing the right hot tub or swim spa and installing it, you really do want it to last for as long as possible.
That's where we come in.
We have all the knowledge, expertise and manpower to care for your spa, so you don't have to! Our team of experts are always just a call away.
Looking to upgrade your hot tub? We offer select certified pre-owned hot tubs and spas, making it easy to find the right one for you and your family. Each certified pre-owned spa goes through a 128-point inspection checklist and a rigorous 30 days of testing. We stand behind every pre-owned spa with a 1-year parts and labor warranty.
In fact, we are the exclusive Georgia distributor and authorized service center for Sundance luxury hot tubs and spas. This means with us you have choices: You can maintain your current spa, upgrade to a certified pre-owned spa or move on up to a hand crafted luxury spa.
We're here to be of service to you!
Should I Buy a Hot Tub or Swim Spa?
Whether you're looking for health benefits or your backyard could use some TLC, the right spa can help. But the question remains, should you buy a hot tub or a swim spa? Let's take a look at the difference of both, so you can make an informed decision that's right for you.
Atlanta Hot Tub Center is your trusted source for everything sales, service and ownership! We're so much more than your average hot tub store, and that's because we do things our own way. We work hard to get you the results you deserve, like a certified hot tub that fits your budget and reliable repair services, when you need us most.
Atlanta Hot Tub University
Everything you need to know about hot tubs, swim spas and backyard leisure!
Are you having trouble deciding? We get it, this is a big investment! As always, we're here to help.
Why Our Customers Love Us
We're committed to providing an exceptional customer service experience. See what our customers have had to say about working with Atlanta Hot Tub Center!
"You cannot beat the service and their pricing. If you have a spa, these are the guys to call! I only gave them 5 stars, they should have received 10!"
"Brian was very professional, completing all necessary repairs. His communication skills and prompt arrival as promised are something hard to find in the Atlanta area."
"Look no further for the best Spa service and maintenance company that serves the Atlanta area. Brian Johnston and his crew are super nice, knowledgeable honest and extremely dependable."